Classroom-style Trainings
There are several options for you to connect with our team to get the support and training you need. No matter your learning style or needs, we have you covered to make sure you get the most out of Givebacks (formerly MemberHub).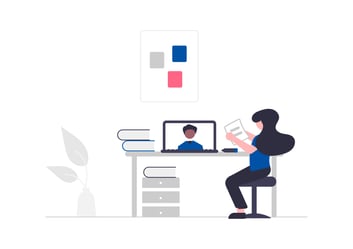 Summer/Fall 2023 Workshops
WELCOME TO GIVEBACKS (FORMERLY MEMBERHUB)
Did your organization just join? Are you a brand new officer? This session is for you. We will cover how to log in and get started, plus provide a brief overview of all of our amazing features.
HOSTING YOUR FUNDRAISERS THROUGH GIVEBACKS
Your Givebacks account includes a full suite of best-in-class online fundraisers with the lowest fees on the market. We'll show you how to make sure your organization is set up to use these amazing tools. Plus, you'll get an overview of each campaign type -- crowdfunding, auctions, a-thons, events, and more. You'll be on your way to earning more while working less!
ONLINE STORE & WEBSITE: BUILDING YOUR PUBLIC PRESENCE
Learn how to add anything to your online store -- spirit wear, donations, whatever you want! We will also show you the Givebacks website feature and how you can build a customized PTA website anyone can reach, without a login.
COLLECTING DUES & STAYING IN COMPLIANCE
Join us for a 30-minute session where we will dive into entering cash/check members, setting up memberships in your store, paying your membership dues to your state PTA, and the basics of uploading your compliance documents.
A TREASURER'S GUIDE TO GIVEBACKS
Newly elected treasurers, this workshop is for you! Topics include making state dues payments, reconciliation, and all things Stripe (fees, payouts, etc).
COMMUNICATION: MANAGING CONTACTS, NEWSLETTERS, & MESSAGES
Ready to engage with your supporters? Join this workshop to learn the difference between contacts and members, how to add contacts, contact management tips, and all of the ways Givebacks helps you communicate.
SHOP TO GIVE: JOIN THE MOVEMENT
Join this live workshop to learn all about Shop to Give, the cashback app that allows over 25,000 businesses to donate to your PTA.
Spring 2023 Workshops
Whether you're a new leader who has never used Givebacks (formerly MemberHub) or a seasoned user looking to learn a new area of the product, we have class for you. You'll also get to meet our team members and PTA leaders who love and use the system every day!
OFFICER TRANSITION - PLANNING FOR THE NEXT SCHOOL YEAR
Set up your new officers for success by preparing your site for the new school year. This session is designed for outgoing officers and site admins and will cover finalizing current year activities, updating officers and admin roles, cleaning up your hubs and contacts, and changing the owner on your Stripe account.
KEEP YOUR PAYOUTS FLOWING - TRANSFERRING YOUR STRIPE ACCOUNT
Don't overlook this important step in your officer transition process. Purchases from your online store and donations from your fundraisers are processed through your Stripe account. Outgoing officers need to transfer ownership of the Stripe account to a new officer.

This will be a group Zoom session where officers will be guided through the process of transferring ownership of their Stripe account, step by step. The current Stripe owner and new officer should attend together. This workshop is intended to help the pair of officers fully complete the transfer process, therefore, both officers need to attend, be on a device connected to the internet, and be signed in to Givebacks.
DOCUMENTATION & SUPPORT
The Givebacks Help Center has hundreds of detailed help articles that walk you through tasks step by step. You can search articles, live chat with customer support (when online), or send an email request for support.
Didn't see what you need?
We also offer personal online meetings for organizations needing assistance with the initial setup of their site and online store. This includes help with configurations, best practices, and getting your Stripe account set up. If you need help with Givebacks Fundraisers, you can meet with a fundraising expert.